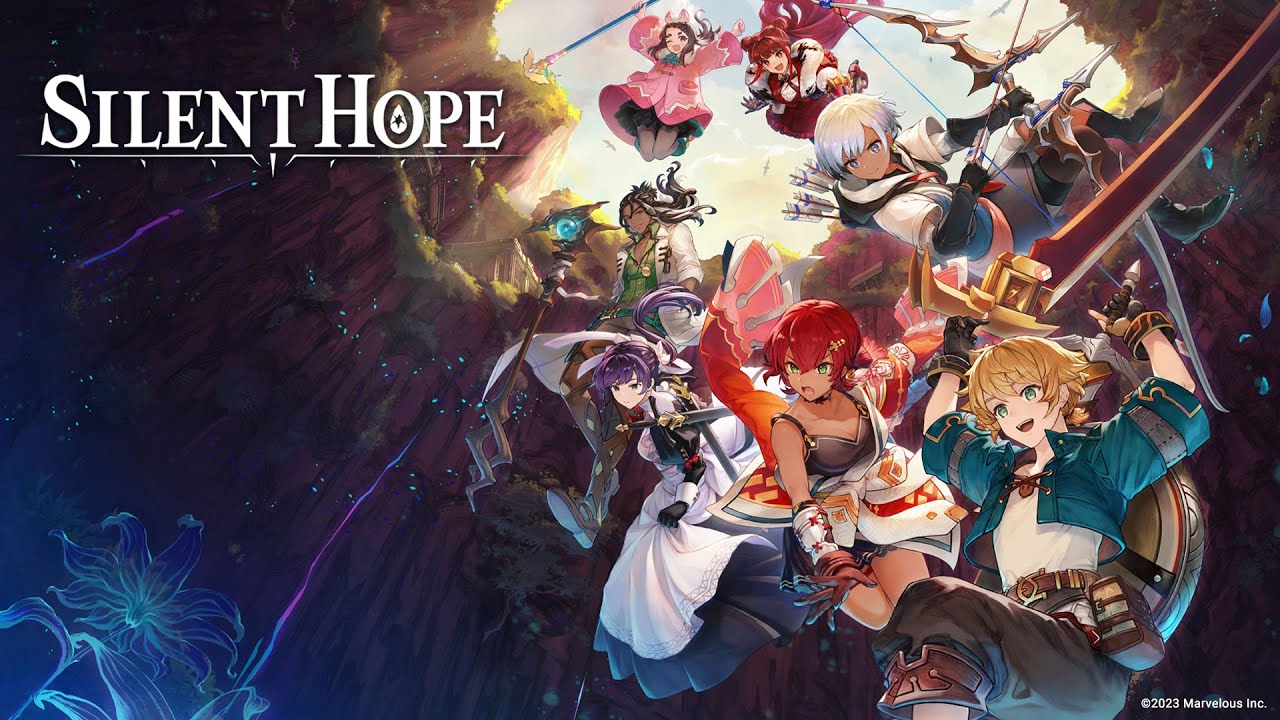 Check out the all-new opening cinematic for Silent Hope, featuring a title track from viral music sensation KAMI WA SAIKORO WO FURANAI.
Silent Hope's opening showcases its seven heroes enjoying a bit of downtime at Base Camp before venturing into the Abyss to take on the enemies that lurk within its depths. The rock band featuring Shuusaku Yanagita on vocals, Kiichi Yoshida on guitar, Gaku Kiriki on bass, and Ryousuke Kurokawa on drums complements Silent Hope's wordless world with an energetic original song, setting players up for the perilous journey that lies ahead.
Pre-order Silent Hope today: https://bit.ly/GetSilentHope
In a world without words, what hope is there for humanity? Silent Hope takes place in a once-peaceful land, silenced by the former King who stole people's speech before escaping into the endless chasm known as The Abyss. Following these events, the Princess, mourning her father's actions, wept endlessly until her sorrow entombed her in a magical teardrop. Now, years after these events faded from memory, seven heroes find themselves imbued with new powers and drawn towards the Princess; to restore their world, they must brave the depths of The Abyss to find the long-lost King and free the Princess from her crystalline prison.
Twitter: http://twitter.com/xseedgames
TikTok: http://tiktok.com/@xseedgames
Facebook: http://facebook.com/xseedgames
Instagram: http://instagram.com/xseedgames
#nintendoswitch #steam #pcgaming #silenthope